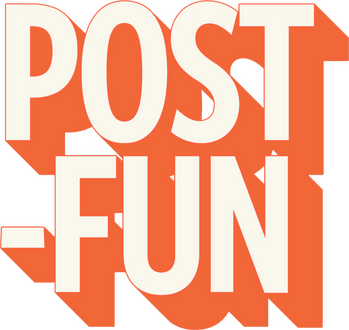 Interested in joining our network?
Whether you have an idea for a new show or have an existing podcast, we want to help you find an audience for your unique voice.
Our goal is to minimize the overhead cost of podcasting by providing you with the infrastructure for publishing and monetizing your show.
We're a publisher, not a production company. You make and own your podcast, and we provide a platform for it to grow.
What we provide
Hosting and distribution to all major platforms

Dynamic ads enabled on your show

Professional web presence and email

Professionally designed cover art and branding

Merch and donation infrastructure

Spin-off podcasts and paywalled feeds

Support as needed!
What we don't
Recording and production resources or studio space

Guest booking

Sponsorships and ad sales
What we're looking for
Diverse voices!

Comedy (sketch, improv, stand-up, comedy interviews)

Game, panel, or talk shows

Pop culture (TV, music, movies)

Scripted fiction

Science, sports, education, or history (but make it fun!)

Genre-defying indescribable uniqueness
What we're not looking for
Dudes just hanging out being dudes

Right-wing provacateurs

True crime

Business or tech

Self-improvement or religion/spirituality

Serious news reporting
What's next?
Send us your idea, anything you think we should know, and any questions about what we offer (additional info here) or podcasting in general!
Existing shows, please include a link where we can listen to your podcast!

New shows, if you already have a pilot episode recorded, that's super helpful - please include a file sharing link where we can check it out! If you don't, it's also helpful to share other projects or your social profiles.